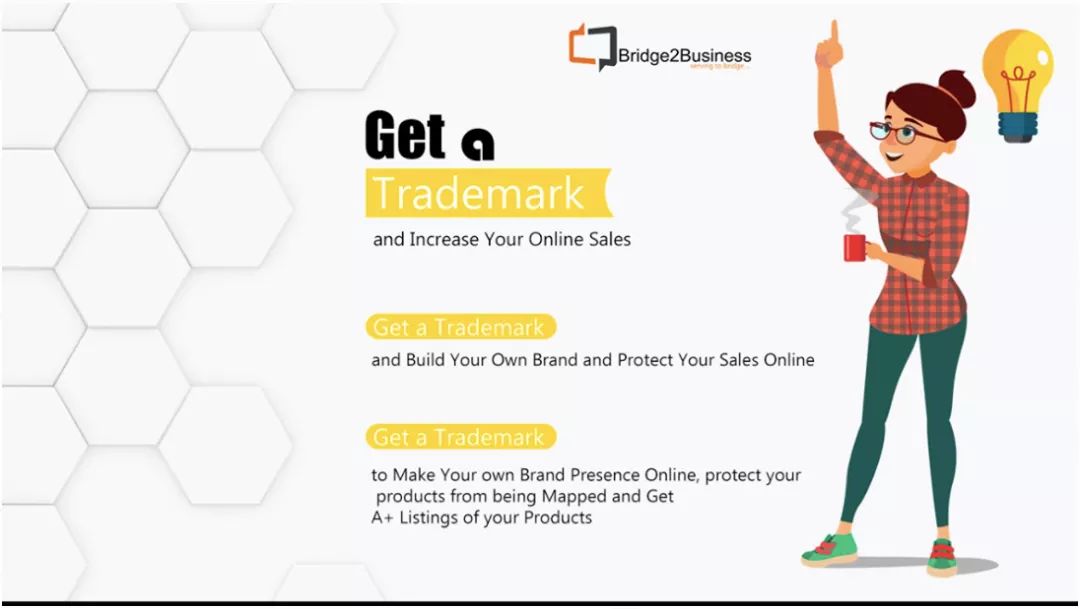 WhatsApp Image 2020-08-07 at 6.50.32 PM
WhatsApp Image 2020-08-07 at 7.42.27 PM
WHY TRADEMARK REGISTRATION ?
A trademark is a type of intellectual property consisting of a recognizable sign, design, or expression which identifies products or services of a particular source from those of others, although trademarks used to identify services are usually called service marks. A trademark typically protects brand names and logos used on goods and services. A copyright protects an original artistic or literary work.
Benefits of a Trademark Registration
Legal Protection
Registering a trademark provides legal protection against misuse of any kind including infringement or copy of a company's name or logo, which is often a company's most valuable asset.
It grants the trademark owner exclusive nationwide ownership of the mark which can be legally upheld in the courts of law in any part of the country.
Exclusive Right
Registering a trademark grants the trademark owner the right to make the mark exclusive and incontestable and use it in a variety of mediums.
This will be immensely useful to prove the validity of the mark and the registrants ownership in case of any infringement by a third party.
Brand Recognition
Products/ services are identified by their logo which helps create brand value over time. A strong brand is a huge pull for new customers and an anchor for existing customers.
Registering a trademark early and using it will create goodwill and generate more business for the brand owner.
Asset Creation
A registered trademark is an intangible asset for a company as it helps generate more business and helps attract and retain customers by account of brand recognition.
It also grants the business legal right to use a logo exclusively for 10 years with the choice to re-register.
All packages include customer support and our 100% satisfaction guarantee.
We're the perfect choice of E-Commerce Sellers
Below are top reasons why people choose us for the Trademark Registration.
15000+ Clients
Having served more than 15000+ clients around the world, our expertise makes us stand out from the crowd.
Customised Packages
We designs a customized trademark watch parameter to suits your unique needs.



Free Legal Advice
We will provide the best legal advice and guide you according to your requirements.
Available 24/7
We believe clients should have access to experienced experts without worrying about the cost.


Guaranteed Trademark
If we fail, you get a 100% Refund. Finally, a Guaranteed trademark Package with a 100% refund policy.
Highest Acceptance Rate
1500+ Registrations done every month. Let us take care of your online business while you focus on the core!
Quick Process
Save fixed costs and hassles of managing in-house team for your needs. Pay as you go plans!



Quality Work
Our in-house experts ensure accurate and timely completion of your work. "YOUR WORK IS OUR PRIORITY".


All You Need to Know Before Applying for TM Registration
Frequently Asked Questions
What is a trademark?
A trademark (popularly known as brand name) in layman's language is a visual symbol which may be a word signature, name, device, label, numerals or combination of colours used by one undertaking on goods or services or other articles of commerce to distinguish it from other similar goods or services originating from a different undertaking. The legal requirements to register a trademark under the Act are:
The selected mark should be capable of being represented graphically (that is in the paper form).
It should be capable of distinguishing the goods or services of one undertaking from those of others.
It should be used or proposed to be used mark in relation to goods or services for the purpose of indicating or so as to indicate a connection in the course of trade between the goods or services and some person have the right to use the mark with or without identity of that person.
How to select a good trademark?
If it is a word it should be easy to speak, spell and remember. The best trademarks are invented words or coined words or unique geometrical designs.
Please avoid selection of a geographical name, common personal name or surname. No one can have monopoly right on it.
Avoid adopting laudatory word or words that describe the quality of goods (such as best, perfect, super etc.)
What is the function of a trademark?
Under modern business condition a trademark performs four functions:
It identifies the goods / or services and its origin.
It guarantees its unchanged quality
It advertises the goods/services
It creates an image for the goods/ services.
Who can apply for a trademark and how ?
Any person, claiming to be the proprietor of a trademark used or proposed to be used by him, may apply in writing in prescribed manner for registration. The application should contain the trademark, the goods/services, name and address of applicant and agent (if any) with power of attorney, the period of use of the mark. The application should be in English or Hindi.
The applications can be submitted personally at the Front Office Counter of the respective office or can be sent by post. These can also be filed on line through the e-filing gateway available at the official website.
What are the benefits of registering a trademark?
The registration of a trademark confers upon the owner the exclusive right to the use the trademark in relation to the goods or services in respect of which the mark is registered and to indicate so by using the symbol (R), and seek the relief of infringement in appropriate courts in the country. The exclusive right is however subject to any conditions entered on the register such as limitation of area of use etc. Also, where two or more persons have registered identical or nearly similar marks due to special circumstances, such exclusive right does not operate against each other.
What does the Register of trademark contain?
The register of trademark currently maintained in electronic form contains inter alia the trademark the class and goods/ services in respect of which it is registered including particulars affecting the scope of registration of rights conferred; the address of the proprietors; particulars of trade or other description of the proprietor; the convention application date (if applicable); where a trademark has been registered with the consent of proprietor of an earlier mark or earlier rights, that fact.
Can any correction be made in the application or register?
According to the basic principle is that the trademark applied for should not be substantially altered affecting its identity. Subject to this changes are permissible according to rules detailed in the subordinate legislation.
We'll help you build a better Digital Presence!