Worried about getting more Amazon Feedback & Reviews?
Increase your Amazon presence by collecting reviews, feedback, and ratings. Build and safeguard your business while adhering to Amazon's regulations.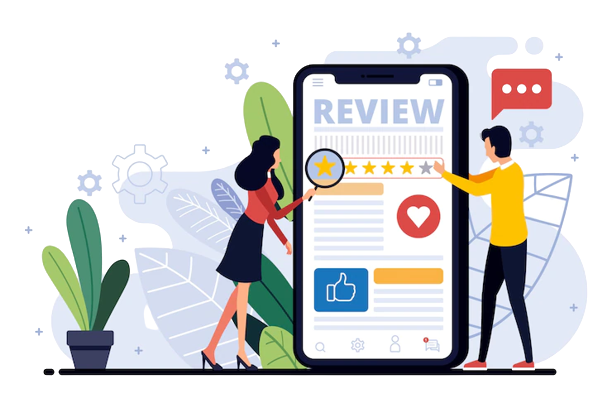 Automate "Request a Review" Button
with Amazon feedback request software
We automate the product review and seller feedback requests using the official Amazon's "Request a Review" button in Seller Central.
Ready to Boost Your Amazon Review & Feedback
Set up your first campaign and start getting more feedback and product reviews on autopilot!
No Credit Card Required - 30 Second Sing Up
What would you like to know more?
How can your tool help to improve my Amazon seller rating?
Our service helps Amazon sellers monitor, manage, and improve their seller ratings and get more product reviews. Our tool automatically sends polite requests to your customers asking them to leave feedback and product reviews on your behalf. These requests use Amazon-approved templates and are 100%-compliant with Amazon's Terms of Service. They also give you an opportunity to address potential order issues in advance.
Does Amazon permit this type of communication with customers?
Yes! Amazon encourages sellers to provide customers with high-quality service and asking for their feedback is an important part of becoming a successful merchant.

Our tool automates the Amazon Request a Review button for sending feedback and review requests to your orders. These are official Amazon requests that are sent to buyers on your behalf. They are 100% compliant with all of Amazon's policies. Moreover, they are automatically translated into the buyer's language.

You can also send your own customized messages for automated requests, but it is important to note that Amazon policy does not allow sending marketing messages to customers. We recommend reading in detail all of Amazon's Terms of Service regarding Buyer-Seller Messaging, feedback, and product reviews to be sure your messaging is compliant.
You'll also be able to set up the exact timing of the requests, send ASIN-related requests, and exclude certain orders from messaging.
What is the difference between Buyer-Seller Messaging and Request a Review?
The Amazon Buyer-Seller Messaging system allows you to send branded and customized messages to request seller feedback, product reviews, or simply provide your customers with important information. If you choose to send this type of message, be sure to follow all Amazon communication guidelines in the case to avoid any inadvertent violations.

The Amazon Request a Review system offers another approach to requesting feedback and reviews. This type of message is created by Amazon and cannot be edited, so you can be sure you always use 100% Amazon compliant templates. Using our automation features, in just a couple of minutes, you can set up this system on complete autopilot.
Leave your information here and get reply from our expert in 24 hours, don't hesitate to ask.